New Cars Added Into Fleet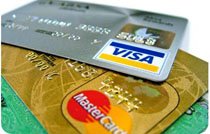 Cars Gallery
Chevrolet Spark Hire India
5 series hire bangalore, BMW High Security 7 Series ,The fifth generation BMW High Security 7 Series will be a vehicle designed to meet the highest protection standards. The long-wheelbase sedan will fulfil the armouring requirements of ballistic level VR6/VR7 and offer the outstanding comfort of the standard series model. Many additional security features will make this sedan a safe and exclusive premium-class automobile.
The BMW 5 Series Sedan combines style, luxury and driving dynamics at the highest level.
As a rule a luxury-class sedan has reached the highest of all aims. However, there is one sedan that is the exception to this rule and which constantly creates new aims to set new standards: the BMW 5 Series Sedan. The twelve-cylinder BMW 760i and BMW 760Li models represent the top of the fifth generation BMW 5 Series. The BMW TwinPower Turbo V12 accelerates from 0 to 100 km/h in just 4.6 seconds. The unique sound of the V8 engine in the BMW 750i/Li is instantly recognisable. The BMW 740i/Li and 740d/Ld are classic straight six-cylinder petrol engines. Particularly efficient is the BMW 730d, without the feeling of any loss in power thanks to 540 Nm. The same applies to the long versions (for example, the BMW 730Ld) that, with 14 centimetres of increased legroom in the rear, make this chauffeur sedan the first choice of those who want to relax without compromising on dynamics.
Car Rentals Diffrent Types
Premium Car Rentals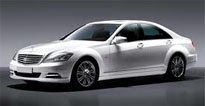 For personal and friendly service book your car rental with us. We operate a large fleet of premium cars for hire, which include Chevrolet Optra, Toyota Corolla, Maruti Baleno.
Luxury Car Rentals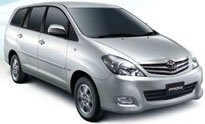 We have a wide range of Luxury cars including Mercedes Benz, Mitsubishi Lancer, Model Viano among others. Luxury car is usually more comfort, design all luxury cars.
Economy Car Rentals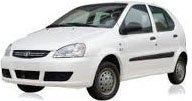 The cars running speedily on the unending streets remind us of the mind who invented these machines which made man capable to race against time. In the past few years the.
Contact Us
To give the best times to our customer when they are under our service. To build a technology driven, nationally networked personal ground transportation and luxury car services to our customers. At Shrusti Travels, you will find a team of dedicated professionals, each contributing their optimum expertise to deliver and ensure complete satisfaction to our customers. We give you a rich experience of luxury travels.
Address
Shrusti Travels T-9, Shalimar Arcade, 3rd Floor # 189/44, 10th cross Wilson Garden, Opp to Redfield Bus stop, Bangalore -560027