New Cars Added Into Fleet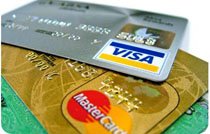 Car Hire Locations
Wedding car rentals with types
Hatchback Wedding Cars
Hatchback car models consist of small cars that sell like hot cakes for their value for money advantage. Hatchback car is a small passenger car consisting of a full-height door at the rear that also includes a window and used from behind to access the cargo and luggage space. These kind of cars have two rows of seats. These cars are also defined as five doors car having four access doors and a hatch or tail gate. In India the hatchback is the most competitive car segment and its manufacturers like Maruti, Hyundai, Tata, Chevrolet and Fiat launch their cars on regular basis to outshine each other and capture the market.
Wedding Sedan Cars
Sedan or Saloon is a car model with passenger carrying capacity of four or Wedding persons having two rows of seats and two or four doors with a separate trunk or boot at the rear side. Sedan cars, carrying high price tag with them, are featured with host of luxury features like high-end entertainment system, integrated steering wheel, plush and high class wood and leather work, classy looks, contemporary and fully efficient security features. In India, recent years have witnessed big players, like Volvo, Volkswagen and Skoda, entering into this segment featuring their sedans of pleasurable and comfy luxuries.
Sports Utility Vehicle (SUV)
In technical terms, a Sports Utility Vehicle is a vehicle that combines loading capability of a pickup truck and has passenger carrying space that is of a mini van. These type of vehicles are famous for their sturdy looks, strong on road presence and carries much powerful engine with high torque. SUVs are designed to run in any kind of terrain without affecting its performance, comfort and safety. Therefore SUVs have become ideal for families and friends for their long and adventure trips. In India there are so many big players in the field of Sports Utility Vehicle segment like Tata, Maruti, Mahinda Scorpio, Ford, Volvo and Honda.
Wedding Super Luxury Cars
A Luxury Car is an expensive vehicle, designed and packed with high-end, super comfortable and convenient features for both the driver and the passengers. Luxury Cars provide ultra modern facilities for plush enjoyment of the high class drive with greater level of comfort in comparison to other Cars. Unlike the mass-production the Luxury Cars are made in small quantities with a very heavy price tag sometimes in Crores also. Owning a Luxury Car becomes a symbol of social prestige. In India Luxury Cars market is growing at sound pace from last five years and big shots of this segment like Audi, Bentley, Daimler-Benz, Volvo and Volkswagen are venturing in India to enchash the market growth
Wedding Multi Utility Vehicles (MUV)
The Multi Utility Vehicle, abbreviated as MUV, is also know as Minivan or Multi-Purpose Vehicle (MPV). In technical terms, a MUVs are kind of automobile which are taller than a sedan and hatchback and provides larger interior space through their removable seats. Due to their characteristics of ample seating for 07-10 passengers, big boot space, the MUVs are preferred most by large families and corporate houses. Multi Utility Vehicles are classified into three different variants of large, compact and mini. In the Indian automobile market the mini version of MUVs are more popular & leading auto makers like Tata Motors, Chevrolet, Maruti Udyog and Toyota are the key players of this field.
Contact Us
To give the best times to our customer when they are under our service. To build a technology driven, nationally networked personal ground transportation and luxury car services to our customers. At Shrusti Travels, you will find a team of dedicated professionals, each contributing their optimum expertise to deliver and ensure complete satisfaction to our customers. We give you a rich experience of luxury travels.
Address
Shrusti Travels T-9, Shalimar Arcade, 3rd Floor # 189/44, 10th cross Wilson Garden, Opp to Redfield Bus stop, Bangalore -560027