New Cars Added Into Fleet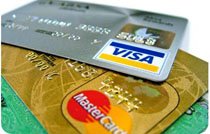 Car Hire Locations
Most popular Cars
Toyota Land Cruiser Prado Luxury car hire bangalore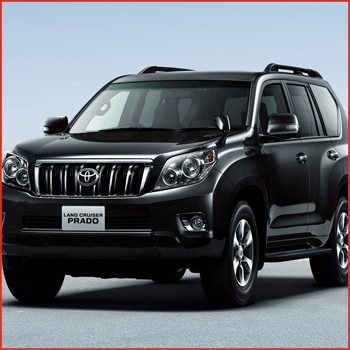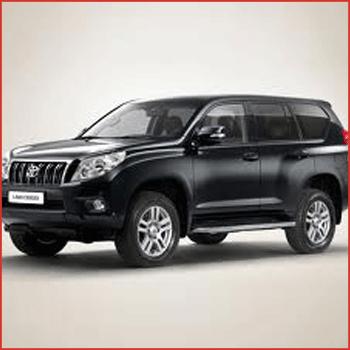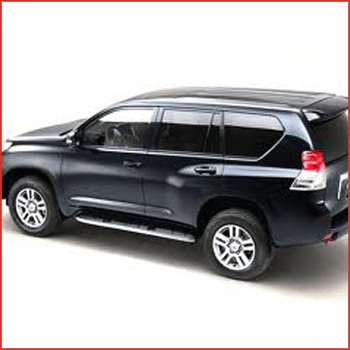 Toyota Land Cruiser Prado is a mid-size four-wheel drive vehicle in the Toyota Land Cruiser range produced by the Japanese car maker Toyota Motor Corporation. The Prado is one of the smaller vehicles in the range.
In Europe it is sold as simply the Toyota Land Cruiser LC3, LC4 or LC5 (depending on the generation) or with the number series designation (LC 70, LC 90 and LC 120). In North America it is not part of the Land Cruiser range, as the Toyota 4Runner replaces the Land Cruiser Prado's affordable trim levels, while the expensive trim levels are instead sold as the Lexus GX 470, with nearly identical body panels and a V8 engine.
The current Prado is based on Toyota's J150 platform. Previous models were based on the J70, J90 and J120 platforms. All models designated Prado feature front independent suspension, ladder frame and a two-speed transfer case except the J70 which had beam axles front and rear. The Toyota Land Cruiser Prado is available in GX, GXL, VX and Grande spec versions. The GX is the entry level model, while the Grande is the more luxurious version. In most markets it is available with either a 4.0 L petrol V6 or a 3.0 L Diesel engine. In some European countries there are commercial van variants, based on the short-wheelbase chassis.
Tour Package's India
A Tour to India bangalore is one of those experiences that you do not forget anymore,Find the perfect holiday destinations in India and enjoy some relaxing time off from your daily routine! Historical monuments,foggy hill stations, golden deserts, pilgrimage sites, captivating beaches, serene backwaters, rich wildlife and colourful fairs, India is simply exotic and magical.
Terms and Conditions
Time and kilometers will be charged from garage to garage.
Services for more than four hours will be charged under 80 kilometers and 8 hours.
All parking charges, toll taxes, state taxes will be charged extra as per original receipts, in case taxes are paid in advance of any state 1/3rd tax will be charged of actual receipt.
Service tax will be charged.
Once the vehicle leaves our garage, we will be charging for the same irrespective of being used or not.
In case of mechanical fault or miss happening, we will be requiring the time to reach there so as to replace the vehicle. However if clients make their own arrangements we will be charging till that particular point. Shrusti Travels
Car Hire Bangalore
|
Wedding Car Rental Bangalore
|
Airport Car Rental Bangalore
|
Benz Rental Bangalore
Related Words for Tariff
Car Rental Tariff Bangalore
Rates and Tariff Car Rental
Car Hire Tariff Bangalore
Tariff For Taxi Hire
Wedding Car Tariff
Cab Rental Tariff Bangalore
Tariff Airport Taxi Bangalore
Cab Hire Tariff Bangalore
tariff india taxi services
Cab hire Tariff
Bus Rental Tariff Bangalore
Tariff Car hire Bangalore
Bus Hire Tariff Bangalore
tariff rentals taxi services
Car Package Tariff
tariff compare car
Contact Us
To give the best times to our customer when they are under our service. To build a technology driven, nationally networked personal ground transportation and luxury car services to our customers. At Shrusti Travels, you will find a team of dedicated professionals, each contributing their optimum expertise to deliver and ensure complete satisfaction to our customers. We give you a rich experience of luxury travels.
Address
Shrusti Travels T-9, Shalimar Arcade, 3rd Floor # 189/44, 10th cross Wilson Garden, Opp to Redfield Bus stop, Bangalore -560027